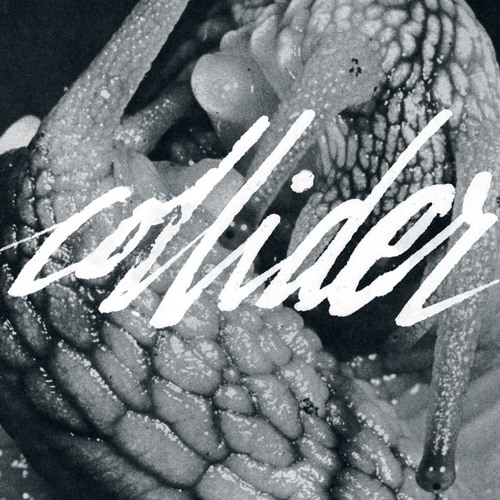 How fucking great is shoegaze music? In all seriousness, wouldn't you give up all the modern conveniences of life to just go and live on an island that heaved drawn out breaths of guitar rambling? Metaphors aside, shoegaze is one of the greatest musical experiences one can sit through. Ever since My Bloody Valentine popularised the genre back in the early 90's with their jaw-dropping, nut-busting, expectation-decapitating records 'Isn't Anything' and 'Loveless', shoegaze has been one revolutionary album after another, knocking pop's hard-on for bubblegum and autotune into an abyss of terrible, and replacing the charts with nothing but reverb-soaked genius.
Or at least, that's the way history should've panned out. If I had my way, The X Factor would consist of nothing but Slowdive and Swervedriver covers. Instead, we get some Ke$ha farts and the Killers latest verbal diarrhoea. Meanwhile, shoegaze resigned itself to being another 90's pocket genre, like grunge or good emo.
However, every now and then, by some fantastic miracle, a band emerges that says, 'Hey, remember Ride? Well, we tickled their loins and played their records, and now we're better than them.' That band in question is Roku Music, from Brisbane. What the fuck is a Roku and why does it have its own genre of music? Who knows (my bet is on a forgotten Dragon Ball Z character) and who cares. All you should focus on is their fantastic debut record, which will be dropping soon via Sonic Masala Records.
The Brisbanauts, well, they take their cues from all the greats. Opener and title track 'Collider' is like The Jesus and Mary Chain's Reid brothers grabbing Beth Gibbons from Portishead, and forcing her to take that drug from the new Dredd movie. What results is an ultimately epic jam, that builds on furiously high guitar notes that bleed through waves of pedal fuzz-the perfect soundtrack to Karl Urban blowing people's heads off.
It doesn't stop there. Oh no, Roku bring on some sludgy oblivion on 'Gold', Kim Deal-esque un-hindered fun times on 'Reflector' and 'Come Untrue', and they cheekily steal a couple of Kevin Shields' signature pedals on the closer of 'You'. Fuck time machines-why screw with the space-time continuum when there's something like 'Collider' that can literally (not metaphorically) transport you to a place where flannel was worn by nearly everyone and no-one knew who The Stooges were.
Wait, fuck that! Why would you want to live in the 90's again? They didn't even have the Internet remember? How do you think you'd survive shitting on bands in real life as opposed to a comments section? No, 2014 is a much better time and place, where you can recline in your synthetic masturbation chamber, put on your #retro vinyl collection, and kick to the likes of Roku Music, who have somehow channelled all the greats into a perfect encapsulation of what makes shoegaze such an enticing genre to drool over. So curl up, kick back, and let yourself get sucked  into the perfect, politely unafraid vortex of Roku Music' 'Collider'.
Roku Music are bringing a strain of unrefined shoegaze mayhem to Sydney on March 21st at The Square, and March 23rd at Black Wire.